Brand = Value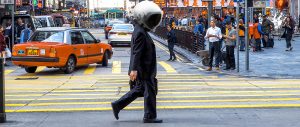 About Us
G.D.P branded experience provides brand positioning and content strategy service which focuses on corporate, retails and F&B clients, we build original design and creativity to life.
G.D.P. is experienced in creative industrial, this includes brand building, creative content strategy and spatial design, etc. We are actively integrating resources along the brand value, assisting our clients to build theirs brand thought creative ideas into business.
G.D.P. believes in "Brand=Value" by creative content strategies into appealing stories. This enable the companies to strengthen their brands images and communication effectiveness.